I've been going through something lately. Can you relate? When life's struggles pile up, I write poetry. I let the verse flow like this...
Mid-life, they call it a crisis and mom is sick.
Piles of work, candle burned to the wick.
Everyone needs me, I'm the one to layer the brick.
My heart is heavy, but my hands move quick.
I keep walking, try to get around.
The bell tower with its deafening sound.
Before long, I've lost my way.
Far in the distance though, a sweet sound coming closer, Wait.
I hear it now, a pulsating bass.
It perfumes the air, a serenade.
Orange, purple, magenta, jade.
Joyful rhythms dance, parade.
For a moment the cares are lost.
All this is mine, whatever the cost.
The beat, so bright, so soulful, so deep.
Yes, it's 16 bars, and they repeat.
As my favorite artist, Prince said famously at the start of his song Let's Go Crazy, "Dearly beloved, we are gathered here today to get through this thing called life." The way I see it, we might as well turn up the music, speak our truth through poetry, and start glowing up. Are you in?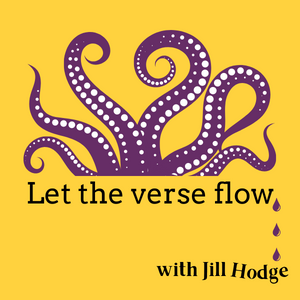 Check out Season One of the Let the Verse Flow Podcast
Listen to Let the Verse Flow on Your Podcast Player of Choice
Please subscribe to stay up to date and receive my newsletter with new podcast episodes, journal prompts and articles on positive psychology and creativity.